Create your scouting network to scout and be scouted
Compiled scouting data about you is
viewed by professional teams and
used to draft players


PeerScout is a FREE web-based scouting platform for high school and college coaches and players.
PeerScout is an advance scouting tool that gives you the edge you need to win, and a scouting platform
that increases players' exposure to college and MLB teams.
Why Join?


Joining PeerScout allows you to get scouted by your peers,
teammates and opposition.

Scouting your friends increases their exposure.

It's fun to play Draftsmash! Compare two prospects to see
who you would draft higher.

You are the scouting director! Build your draftboard for
the 2012 draft!
Do players make good scouts

Yes. Ballplayers know ballplayers best. Your personal
success depends on knowing the competition. That's
why MLB executives, scouts and college coaches believe
players make good scouts.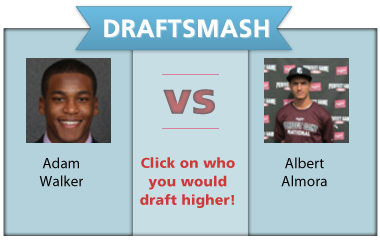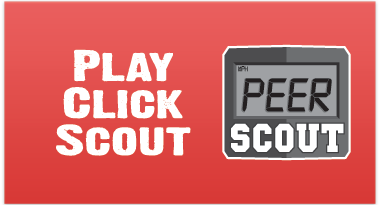 Start your scouting network NOW!

Search your name to begin

If your name is not in our database just register yourself

"My profile" allows you to update your status

Network with other players and have them scout you--the
bigger your network the more you are scouted

View the scouting reports you submit

Advance scout upcoming opponents